Accessories
Welcome to our Accessories category, where you'll find a variety of essential items for the cannabis enthusiast.
Our industrial-strength grinder is made from high-quality aluminum and features hardened teeth that effortlessly shred through even the toughest buds. The grinding chamber is spacious for it's size, allowing you to and the lid is securely fastened with magnets, ensuring that your herbs stay put while you grind.
Rolling papers made from high-quality, Andalusian paper that burns evenly and smoothly. They're also easy to roll, making it a breeze to create the perfect joint. The papers are chlorine-free, ensuring that you get a pure and natural taste with every use.
Our 14mm glass bowls are the perfect addition to any water pipe or bong. These high-quality bowls are made with thick, durable glass and feature a 14mm joint size for a secure fit.
No matter what you're looking for, you'll find it in our Accessories category. Shop now and complete your cannabis setup.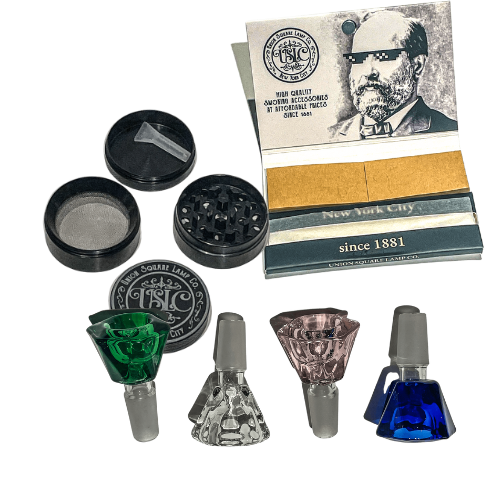 Show Filters